A Fallston native, who lives just outside Bel Air, C. John Sullivan has been collecting waterfowl art and artifacts since he got his first decoy at age 13. He quickly developed a passion for waterfowl art.
In the ensuing years, he has amassed a personal collection of decoys, paintings, cartridge boxes, photographs and other artifacts from the world of waterfowling.
He has also written 12 books on waterfowling history, mostly focused on the Chesapeake Bay region, and speaks frequently on the subject at historical societies and conservation organizations such as Ducks Unlimited.
Mr. Sullivan took over leadership of the Havre de Grace Decoy Museum in July 2011, following his retirement from the Maryland Department of Assessments and Taxation, where he served as state director under the last two governors. He now serves as Museum Consultant. Previously he served as Harford County's director of assessments for nearly 30 years.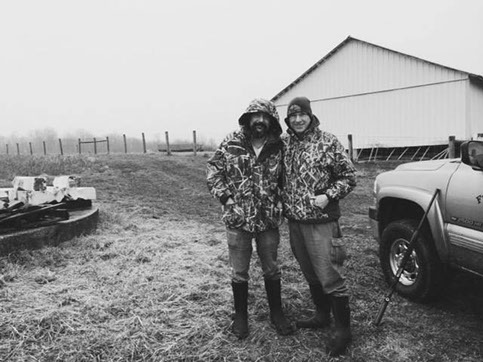 Shortly before his retirement from state government, Mr. Sullivan was named a Chesapeake Bay Ambassador by his boss, Gov. Martin O'Malley, in recognition of his contributions in chronicling the history, art and traditions of waterfowling. 
He has also received numerous awards for showing parts of his collection in various waterfowl art competitions.
Mr. Sullivan has a longtime association with the Easton Waterfowl Festival, where he has been an artifacts exhibitor and has, from time to time, introduced a new discovery about waterfowling history.  He was inducted into the Easton Waterfowl Festival's Hall of Fame in 2012. Mr. Sullivan was recognized for his "significant support of the Festival" and for his "major impact" on the wildfowl art world.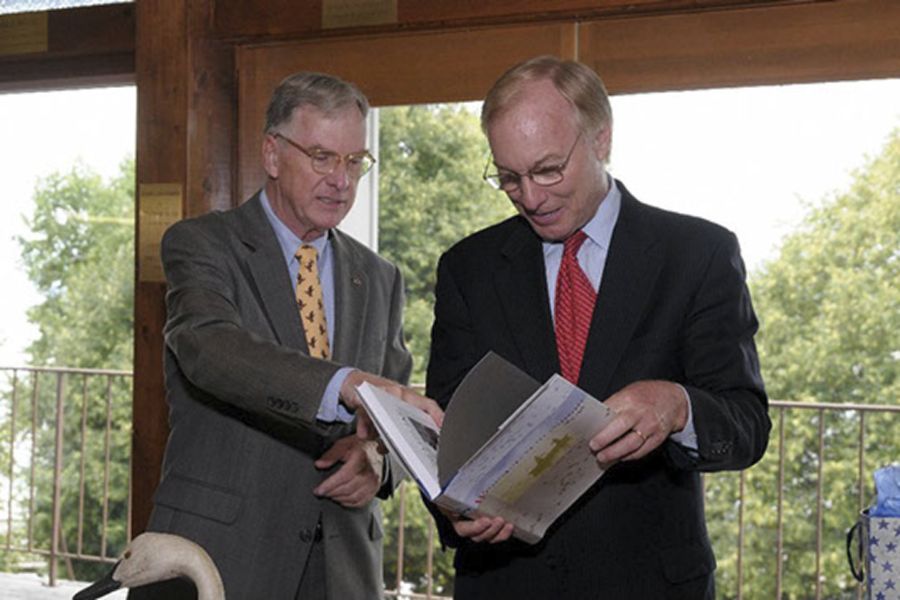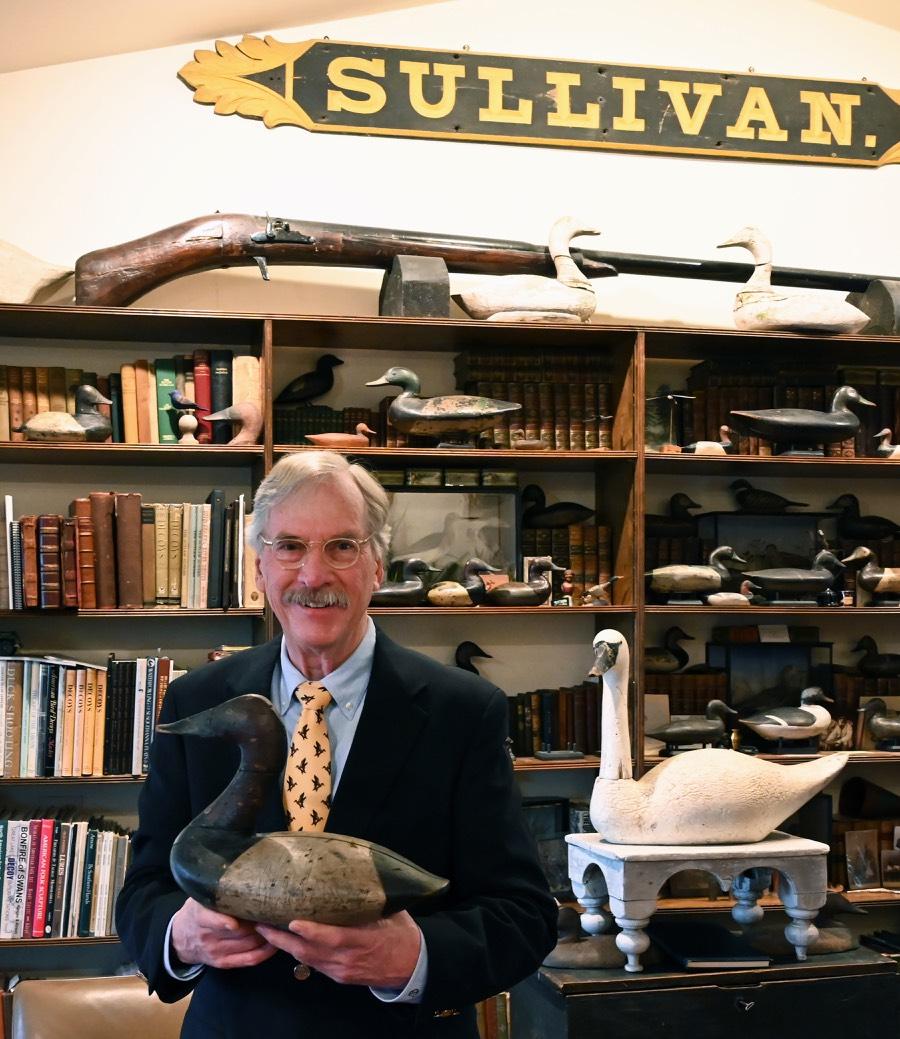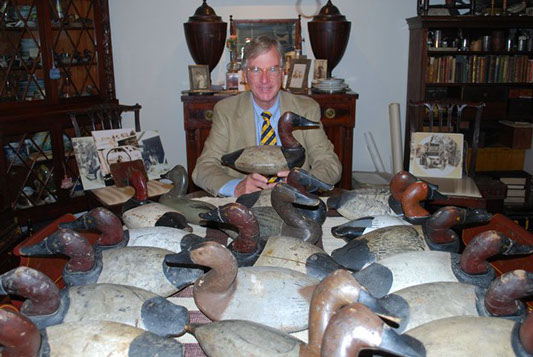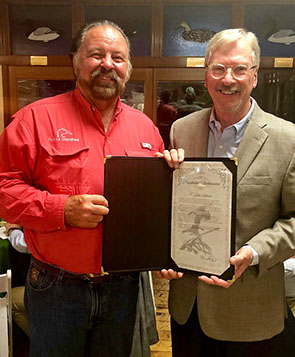 the Mr. Finally, he has shared his knowledge and promoted the preservation of the waterfowling tradition by being a frequent speaker at such venues as the Johns Hopkins University, the Maryland Historical Society, Ducks Unlimited, The Wednesday Club of the Maryland Club, The Outlaw Gunners Men's Club, the Rotary Club of Harford County, the Havre de Grace Chamber of Commerce, and the Marshy Point Nature Center.
In 1976, he was named "Admiral of the Chesapeake" by Governor Marvin Mandel, and again so recognized by Governor William Donald Schaefer in 1991.  In June 2011, Governor Martin O'Malley named him Chesapeake Bay Ambassador in recognition of his "extraordinary work in chronicling the history, art and tradition of waterfowling on the Chesapeake Bay."
On 1/18/22 Mr. Sullivan was presented a proclamation from the Harford County Council as a Harford Living Treasure. He was recently a guest on the Maryland Public TV show,  Chesapeake Decoys. As well as being featured in Antique Trader magazine in an issue to decoys. CLICK HERE to read the article.
From September 1991-February 1992, he served on the Sporting Art Committee of the Maryland Historical Society and helped design the Society's exhibit, Chesapeake Wildfowl Hunting/Maryland's Finest Decoys, as well as providing all of the historic images in the Exhibit catalogue and numerous decoys from his personal collection for the Exhibit.  He has exhibited parts of his collection at the Havre de Grace Decoy Museum, the Chesapeake Bay Maritime Museum, the Ward Museum of Wildfowl Art, the Havre de Grace Maritime Museum, and the Harford County Historical Society. 
He has appeared on Maryland Public Television and been interviewed by the Voice of America as a part of programs promoting the importance of decoys as American folk art.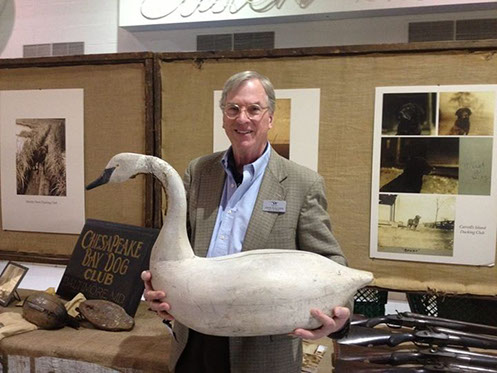 John Sullivan is presently serving as Consultant for the Havre de Grace Decoy Museum, and is a member of the Board of Directors of the Ward Museum of Wildfowl Art in Salisbury. Portions of his collection are exhibited there including the : Chesapeake Wildlife Expo 2015, Best of Show Upper Shore Black Duck Decoy.
He recently has been appointed to the Chesapeake Bay Maritime Museum's Waterfowling Building Committee. Mr. Sullivan exhibits portions of his collection at Chesapeake Bay Maritime Museum, the Havre de Grace Decoy Museum, and the Havre de Grace Maritime Museum, as well as a serving as consultant to those Museums. He is an active member of the Maryland Historical Society's Maritime Committee and the MDHS's Museum Committee. The Museum Committee considers, examines and determines which items coming into the Museum should become part of the Museum's permanent collection. In February 2016 he was appointed to the State Migratory Game Bird Advisory Committee by Governor Larry Hogan.
On October 11th 2018, Mr. Sullivan was awarded The Presidential Proclamation from Ducks Unlimited. "Ducks Unlimited and the entire world of wildlife conservation give thanks for a lifetime of dedication to the waterfowling tradition."
John Sullivan is a life-long resident of Fallston, Maryland and has been an Active Member of the Outdoor Writers Association of America since 1993.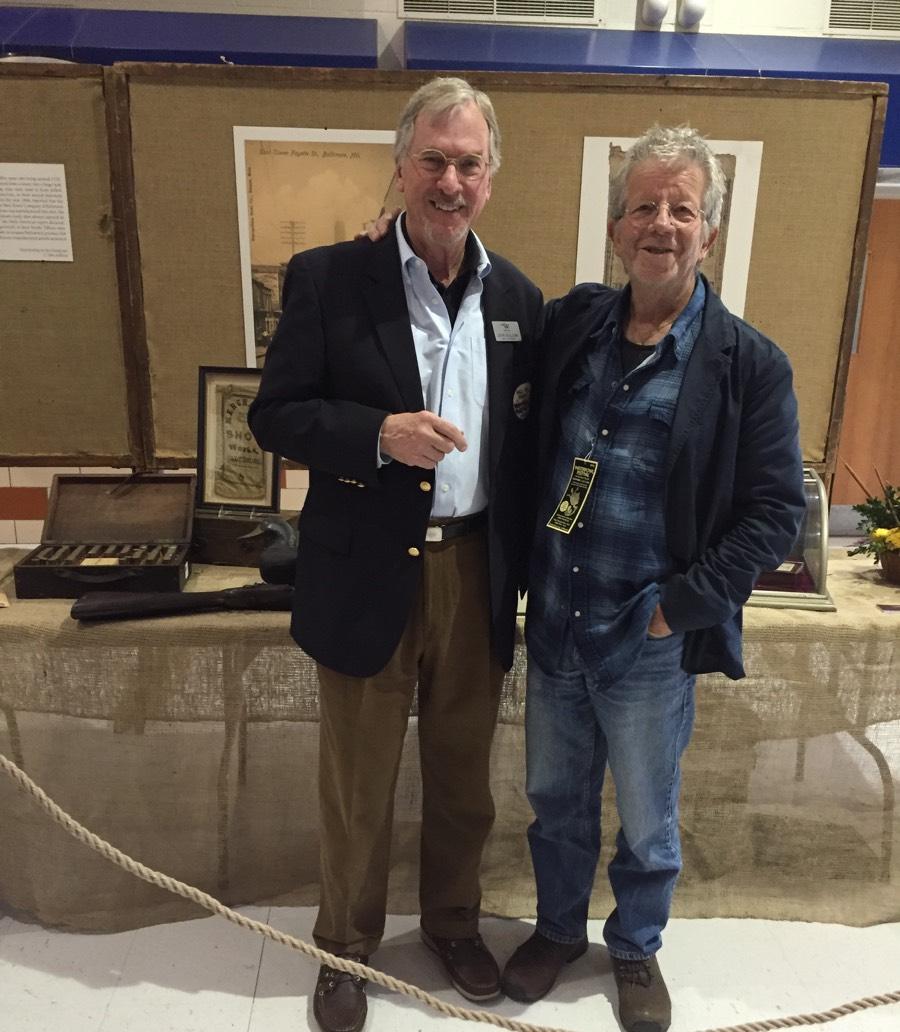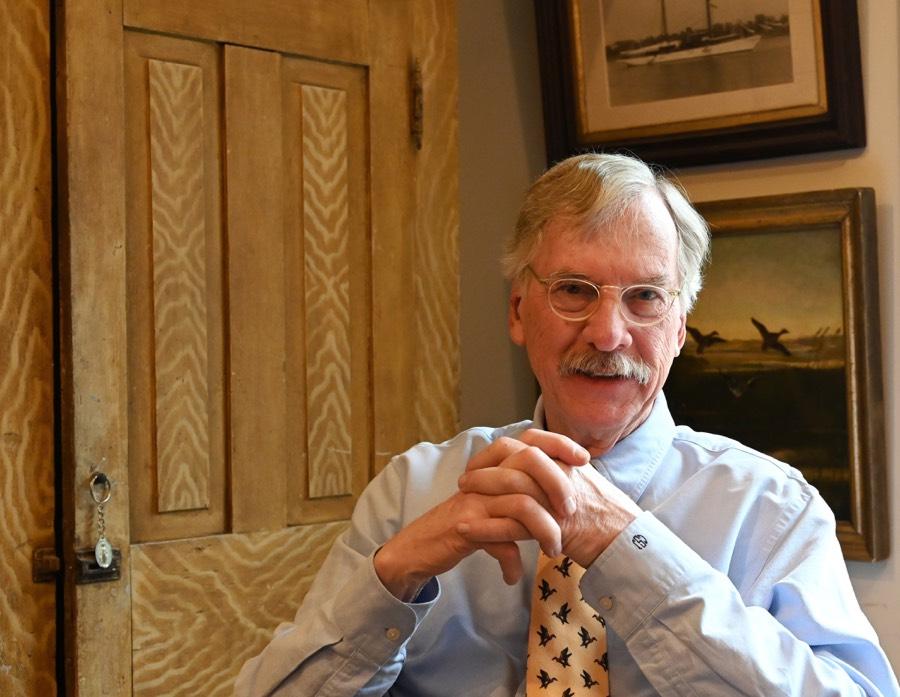 C. John Sullivan is a renowned author and waterfowl historian. He offers speaking, consulting and appraising services.

Contact us for more information.